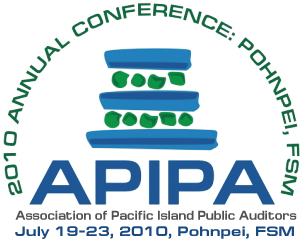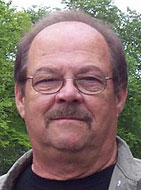 Originally from the San Francisco Bay Area, Bill has 30 years of Federal audit and contract monitoring experience. He served as the U.S. Department of Education's Regional Inspector General for Audit for Regions VII, VIII and X. Mr. Allen also served as Region IX's Assistant Regional Inspector General for Audit. In these capacities, he managed the planning, performing and reporting for performance and compliance audits of public and private (non-profit and for-profit) educational and health-related organizations.
He led the Peer Review for a major Government Department and throughout his career, has participated on numerous projects designed to improve organizational efficiency and effectiveness.
He received his BS in Accounting from California State University, East Bay. Mr. Allen was a CPA, licensed in the State of Missouri from 1990-2007 (currently inactive).
Mr. Allen is currently an instructor for the Graduate School (formerly Graduate School, USDA). Mr. Allen served as President of the Sacramento AGA Chapter, Co-Chair, for the Mountain and Plains Intergovernmental Audit Forum, and as a member of the Executive Committee Mid-America Intergovernmental Audit Forum.
Mr. Allen co-authored the training text Cost Principles for State and Local Governments and Non-Profit Organizations.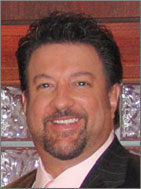 Frank Crawford is President of Crawford & Associates, P.C., Certified Public Accountants. Crawford & Associates is a 16-person firm with its lead office located in Oklahoma City, Oklahoma. The firm specializes in providing auditing, consulting and accounting services solely to state and local governmental entities. Crawford & Associates has performed over 700 financial statement audits and financial related audits, along with a variety of other services including GASB 34 implementation plans, fraud investigations, internal control analysis, accounting policy and procedure development, contract internal auditing, quality assurance reviews, training, fixed asset record development and expert witness testimony in litigation and labor arbitration matters.
Mr. Crawford is currently the Chair of the Oklahoma Society of CPAs Government Accounting and Auditing Committee and has also been involved in a number of AICPA committees and task forces as they relate to governmental accounting and auditing, including the former AICPA Governmental Accounting and Auditing Committee, the current AICPA Government and Not-For-Profit Expert Panel and AICPA Audit Guide Revision Task Force.
Mr. Crawford is also currently the Chair of the AICPA's GASB Liaison Task Force, an appointed group of seven individuals designated by the AICPA to interact with the Board during the accounting standard-setting process.
Mr. Crawford was also a member o the GASB's advisory group for the first Implementation Guide of Statement 34, and has already assisted and audited several local governments that implemented Statement 34 as far back as June 30, 1999. In addition, Mr. Crawford, at the request of the Graduate School, USDA's Pacific Islands Training Initiative, recently developed GASB 34 implementation plans for many of the U.S. territories, commonwealths, and Freely Associated States including Guam, American Samoa, the U.S. Virgin Islands, the Commonwealth of the Northern Mariana Islands, the Republic of Palau, the Republic of the Marshall Islands, and the Federated States of Micronesia.
Mr. Crawford is a frequent lecturer, trainer and discussion leader for numerous groups, firms, and State Societies, and has appeared in several AICPA continuing professional education videos and live satellite broadcasts related to governmental accounting and auditing.
Commonly known as Frankie to clients, friends and family, Mr. Crawford has two children, 11 year-old daughter Madison and 6 year-old son Blake, and also has the good fortune to be married to Cindy Crawford.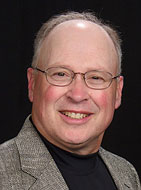 Phil is the Chief Audit Executive (CAE) at Texas Guaranteed (TG), a not-for-profit, public corporation. He has been employed by TG since October 1989 and has been the Director/CAE since October 1994. Prior to working with TG, his experience included banking, public accounting and cost accounting. He also has over 30 years of auditing/management experience.
Phil has a B.S. in Accounting from Virginia Commonwealth University. He is an active member of the Institute of Internal Auditors (IIA) serving as the Austin Chapter President 1990-91, served on IIA International Committees from 2000 to the present, Government Relations Committee 2000-2003 and Board of Research & Education Advisors (BREA) 2003 through present. Phil assumed the role of BREA Vice-Chair and Trustee of the IIA Research Foundation (IIARF) in September 2008. He was named the Interim Chair for BREA in January 2010 and continued as a Trustee of the IIARF. In June 2010 Phil became the Chair of BREA and Vice President, Research for the IIA Research Foundation. He received the IIA Austin Chapter's 2006 Practitioner of the Year Award. Phil is also a member of the Information Systems Audit and Control Association (ISACA) and has served on the Program Committee for the IT Audit Management Forum in 2007 and 2008. He recently served as a member of the ISACA 2010 International Conference Task Force.
Phil participates in the State Agency Internal Audit Forum (SAIAF, a group of Texas State Agency CAEs/Directors) and has participated in/led six External Quality Assessments/ Peer Reviews of other audit shops and served as the mediator for a peer review dispute resolution. He also has participated as a volunteer External Quality Assessment (Peer Review) team member for the IIA. In addition the Internal Audit function led by Phil has received four Quality Assessment Reviews since 1997.
Phil makes presentations on a variety of subjects including leadership, productivity, governance, risk assessment/audit planning, performance measurement/performance management, communicating with primary stakeholders, auditing/monitoring system development projects/SDLC, IT governance, adding value with IT audit, transitioning/moving from an financial/performance/ operational auditor to an IT auditor, quality assessment reviews, ethics, branding audit, control self-assessment and knowledge management. He is also a qualified instructor for "Practical Software and Systems Measurement (PSM): A Foundation for Objective Project Management."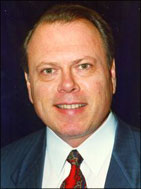 Stephen L. Morgan, CIA, CGAP, CGFM, CFE, is the former city auditor of Austin, Texas, who directed a full scope audit office that conducts performance audits, fraud investigations, and consulting engagements. Mr. Morgan played a key leadership role in helping the City of Austin evolve its performance measurement and management system into a model for other government organizations. Before joining the City Auditor's Office, Mr. Morgan was an evaluator in the U.S. Government Accountability Office's National Productivity Group. His Institute of Internal Auditors' offices have included president and governor, Austin Chapter, chair of the International Government Relations Committee, North American Director on the Global Board, and chair of the North American Board. In January 2001 Mr. Morgan was appointed (reappointed in 2005) by the Comptroller General of the United States to the Advisory Council on Government Auditing Standards. He co-authored three textbooks: Performance Auditing: A Measurement Approach (first and second editions) and Auditor Roles in Government Performance Measurement: A Guide to Exemplary Practices at the Local, State, and Provincial Levels.
In May 2009, Mr. Morgan received the Victor Z. Brink Memorial Award, IIA's highest award for leadership and service to the global internal auditing profession. In May 2007, Mr. Morgan accepted the National Intergovernmental Audit Forum's Excellence in Government Performance and Accountability Award from the Comptroller General of the United States. Also, in March 2002, Mr. Morgan became the fourth annual recipient of the Harry Hatry Distinguished Performance Measurement Practice Award from the American Society of Public Administration honoring his lifetime of contributions to public service. Mr. Morgan holds a Bachelor of Arts degree in government (with honors) from the University of Texas at Austin; he was elected to Phi Beta Kappa. He also holds an MPA from the Lyndon B. Johnson School of Public Affairs of the University of Texas.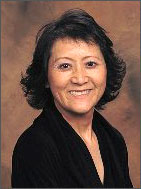 Jeanne H. Yamamura, CPA, MIM, PhD, (licensed as a CPA in California and Nevada) is a professor of accounting emerita at the University of Nevada Reno where she taught courses in auditing and accounting information systems. She currently presents workshops in governmental accounting and reporting and professional ethics, serves as a mentor for CPAexcel (an online CPA review course), and provides quality control and training services for Mark Bailey & Co., Ltd, a local CPA firm.
Dr. Yamamura's professional experience includes more than twenty years of public, private, and governmental accounting. She worked as an Audit Manager for Touche Ross & Co. in the N. Marianas and as a Senior Accountant for Peat, Marwick, Mitchell & Co. in San Francisco, California. She provided internal audit services for county government and for an international financial services company. She has also worked in a variety of positions ranging from Assistant Controller to Senior Vice President of Finance in the savings and loan industry. Dr. Yamamura served as Chairman of the Nevada Society of CPAs, the first academic to hold the position in the organization's 58-year history.
Dr. Yamamura received her Bachelor of Business Administration with a concentration in accounting from California Polytechnic State University, San Luis Obispo and her Master of International Management from Thunderbird, American Graduate School of International Management. Her Ph.D. in Business Administration – Accounting was received from Washington State University. She has written articles appearing in the Journal of Accountancy, the CPA Journal, and the Internal Auditor as well as numerous academic journals.