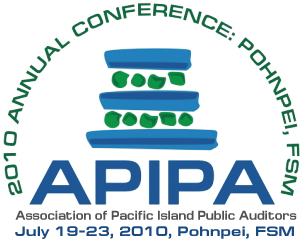 Monday
July 19
Tuesday
July 20
Wednesday
July 21*
Thursday
July 22
Friday
July 23
AM
PM
AM
PM
AM
PM
AM
PM
AM
PM
Audit
Strength. Account. and Transp. through Performance Auditing
Introduction to Nonstatistical Sampling for Auditors (Yamamura)
Interviewing Techniques for Auditors (Lorigo)
Audit Evidence, Effective Documentation, and Reporting (Morgan)
GAGAS
Review and Update (Lorigo)
Auditor Respon. to Deter and Detect Fraud (Morgan)
What Makes a Good Auditor? (Crawford)
The Prevention and Detection of Fraud (Lorigo)
Audit Supervisory
Audit Survey: Developing Preliminary Findings and Audit Objectives (Morgan)
Performeter Update: How are You
Doing and Where are You Going? (Crawford)
An In-Depth Look at the AICPA State and Local Government Audit Risk Alert (Crawford)
Managing Audit Assignments (Allen)
Finance
Change Management (Lorigo)
Government Accounting Update: From A to Z (Crawford)
Preparing Component Units for the
Financial Statement Year-End Close (Yamamura)
Adv Finance
The
New Fund Balance: What Do We Have Now
and Where Will it Be Shown? (Crawford)
Managing Generations in the Workplace (Yamamura)
Annual Update for Finance Managers (Yamamura)
Contract and Procurement Fraud (Lorigo)
Grants: Cost Principles (Allen)
Linking Performance Management Controls and Measurement to Fraud (Morgan)

*Note: APIPA Executive Meeting Wednesday Evening: 6:00 p.m. to 9:00 p.m.